On Friday September 22, 2017, the Pelikan Hub for Palo Alto was held at the Lathrop Library in Stanford University. The Hub was organized by co-Hubmasters Lawrence C. and Glenn T. and it was definitely well organized. Thank you very much for a terrific event gentlemen!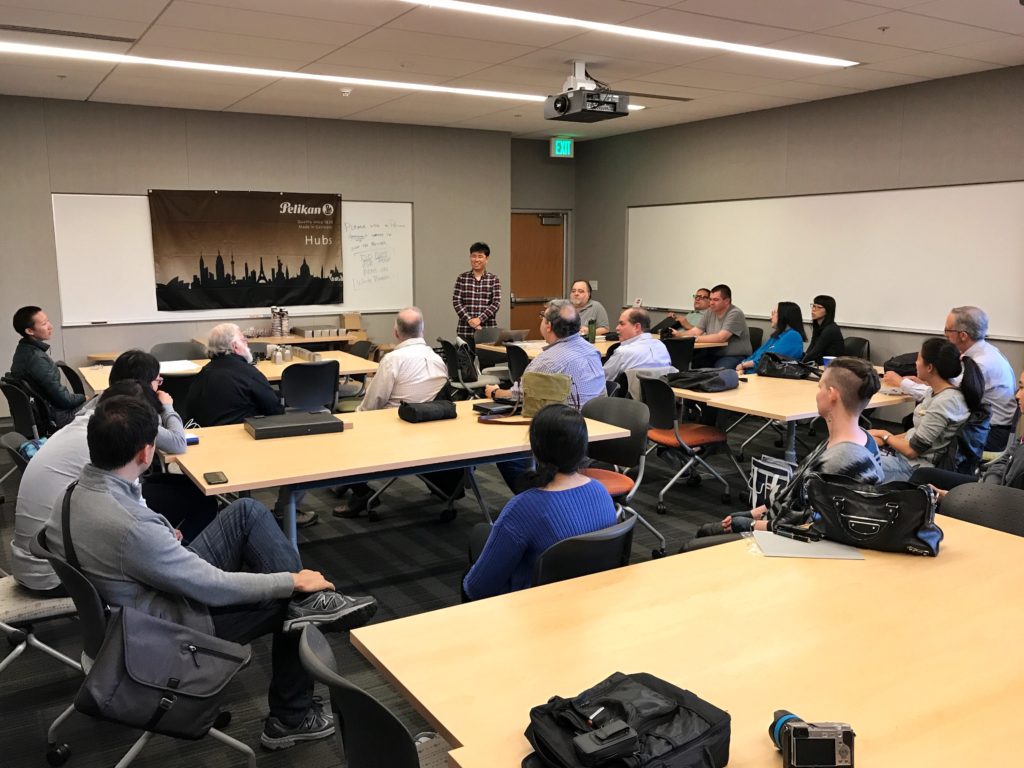 Our group had a mixture of members of the San Francisco Bay Pen Posse, and also members of the Stanford Pen Club. It was a nice gathering and I was happy to meet new people interested in the hobby. As we introduced ourselves around the room, I found that there were people into pens for about a month and up to about 40 years so it was an eclectic group and a lot of people shared their experiences and knowledge.
Speaking of knowledge, we were very lucky to have Pelikan pen expert, Rick Propas aka The PENguin, a part of our hub. He had talked about the history of the Pelikan pen company, the first model Pelikan 100, and the evolution of the Pelikan pen models. He showed a few rare, or one-off pens that are in his collection.
Rick Propas attends a few pen shows in the United States. He sells pens at pen shows, and also via his website: www.thePENguinpen.com
I broadcasted an Instagram Live video and also uploaded to my YouTube account. Rick imparted a lot of information and I am very thankful he had taken the time to do so.
Rick showed his grail pen, the Pelikan 75th Anniversary. I got a chance to photograph this fabulous pen that evening.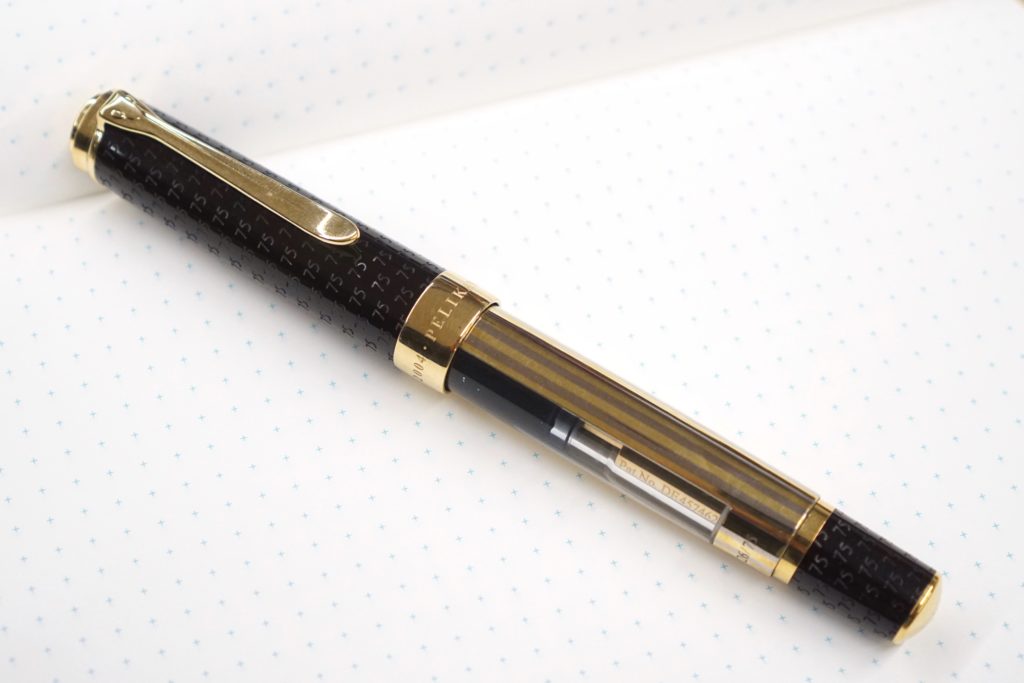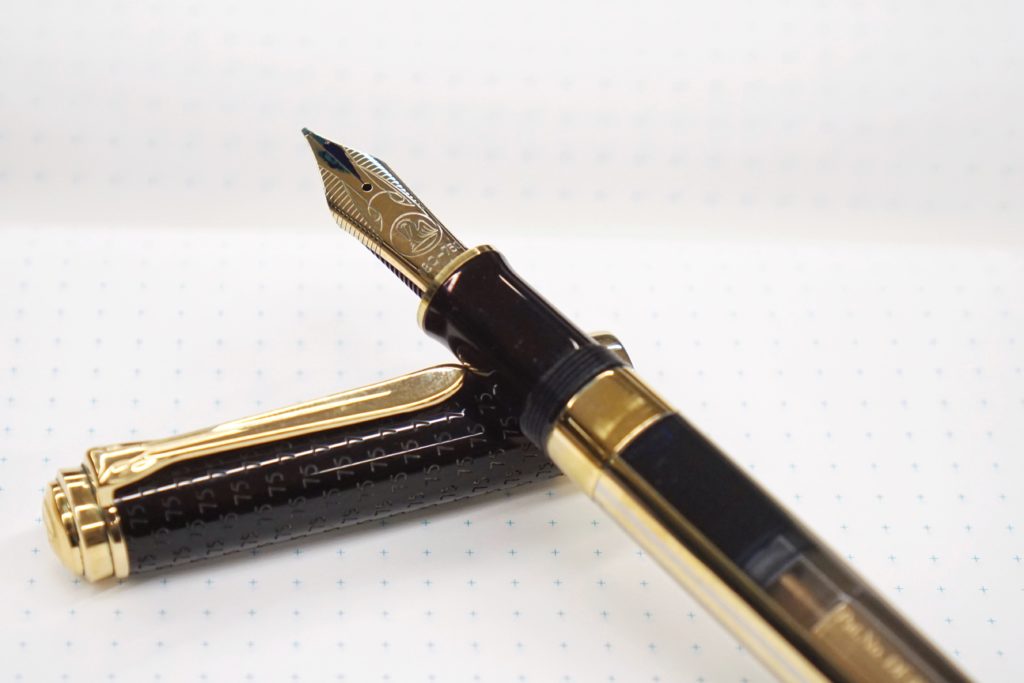 Lawrence and Glenn were given Edelstein ink bottles by Pelikan and they made it available for participants to take ink sample vials of. Here's some of the bottles emptied out.
A big thank you to Pelikan for once again hosting the Pelikan Hubs around the world and providing an avenue for people to meet and learn about fountain pens and Pelikan pens! Also, we appreciate the generous gift of the Pelikan Edelstein Smoky Quartz ink bottle for each registered participant. I love this ink!
I have been attending the Pelikan Hubs since it started in 2014 and hope that this annual event continues to occur successfully. See you next year!